At least 3 babies born during evacuation operations in Afghanistan, US official says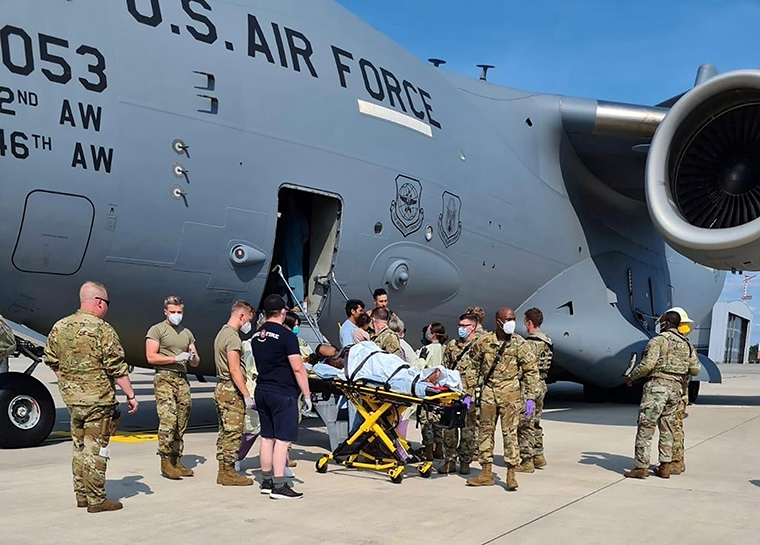 White House National Security Advisor Jake Sullivan has expressed optimism that the United States will be able to get out all Americans who wish to leave Afghanistan before the August 31 deadline for American troops leave the country.
"In the days that remain, we believe we have the means to bring out the American citizens who want to leave Kabul," Sullivan said during a White House press briefing on Monday.
Sullivan noted that the United States does not know exactly how many Americans remain in Afghanistan because some Americans entered the country without registering with the US Embassy in Kabul and others left the country without. to unsubscribe. Despite this, Sullivan said it was the responsibility of the U.S. government to find these Americans, which he insisted the U.S. is doing.
"The question is, are we on track to meet our goals from this operation? To bring out our people, so many of these Afghans who have helped us, and so many of these Afghans in danger, and we think we are, "Sullivan added.
The national security adviser said the United States has daily contact with the Taliban through political and security channels after a Taliban spokesman said it would be a red line for US troops to stay in the country after the August 31 deadline. .
However, Sullivan said it will be President Biden's decision, and his alone, whether or not to keep US troops in Afghanistan after the month is out to help with the evacuations.
"Like I said, we are engaging with the Taliban, consulting with the Taliban on all aspects of what's going on in Kabul right now… We will continue these conversations with them. Ultimately, it will be the president's decision how it plays out, no one else, "he said.
On Sunday, the president admitted that there were talks about extending the August 31 deadline for US troops to leave Afghanistan, but he still expressed hope that this would not be necessary.
Sullivan also said the president hopes the United States will not need to keep troops in the country after the 31st given the pace of evacuations from Afghanistan underway.